there are sometimes inklings of things one is going to enjoy. Seeing the color used in Superstition's logo and artwork wasn't the reason for enjoying this demo rather an inkling that t was going to be intriguing. Perhaps it is because that warm sickly grey was a gateway into a certain aesthetic. Perhaps I am drawn to certain shades of off white. Whatever it is, Surging Throng of Evil's Might is a triumph and offers sanctuary in the creepiest, most dilapidated cathedral this side of the afterlife.
Did I mention, I adore spooky organ music? If not, I would like that noted on the record. One of Superstition's greatest assets it the sense of atmosphere which compliments their mastery on the music. Songs like "Outer Mutation" comes out of a gothic style organ interlude and have enough flair and flounce to make it a towering monstrosity in rotting velvet. This is weird fiction death metal and with songs like "Grave Portal," it is a place which I want to stay forever.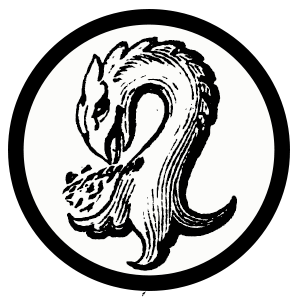 Kaptain Carbon is the custodian of Tape Wyrm, a mod for Reddit's r/metal, Creator of Vintage Obscura, and a Reckless Scholar for Dungeon Synth.