It is about that time when things completely break down and chaos ensues. Plagüe is a California based black thrash act who has yet to find a label to call home. Unholy Offerings is the band's first somewhat official release following two demos of near evil. Though this EP probably will not be considered anything past a longer demo, Unholy Offerings has brief glimpses of exceptional madness and potential to fuck shit up without mercy.
If the high pitched wail at the beginning of "To The Grave" wasn't enough indication, Plagüe plays an over the top variety of first wave black influenced thrash metal. In fact, the EP's opening track is a decent introduction as the song dips and dives through so many solos and breakdowns, it feels much longer than its 5 minute running time. This theme is continued as Plagüe's style of black thrash goes many places in a short amount of time adding to a growing charm of eager black metal played with the tenacity of youthful excitement. there is only one direction and that is through the roof. This is music in which we windmill an open beer can.
I would like to point out that while Unholy Offerings isn't perfect, I feel energy takes the wheel for most of the ride. The album production is thin and song sections sometimes appear without any warning or pretense. Unholy Offerings almost begs for a longer running time and a soothing hand on the shoulder as a reminder to take their time. With that said, Plagüe's aesthetics in both music and fashion are more than enough to warrant a smile and general nod of approval. Out of 1989 and into 2014, Plagüe is here to slash some tires.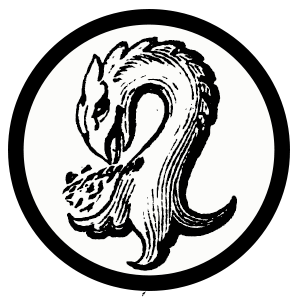 Kaptain Carbon is the custodian of Tape Wyrm, a mod for Reddit's r/metal, Creator of Vintage Obscura, and a Reckless Scholar for Dungeon Synth.