I mean, why would't a funeral doom album have a cover with a casket and the lying dead? Seriously. This can't be the first time this has been thought of. Splits are hard enough to categorize but it makes even more difficult when one band has three countries attached. Ennui is from Georgia, thankfully, while Aphonic Threnody is from the UK, Hungary, and Italy. You guys are going to make the heavy metal Olympics really hard to pick out uniforms.
As to be expected, the Immortal in Death split is two tracks which each side taking up an entire twenty minutes. Funeral doom has no trouble making their demos, EPs, and splits into full length territory and both Aphonic Threnody and Ennui have more than ample time to introduce themselves. The Immortal in Death split also showcases bands who had two decently received releases in 2013. If you were like most who never got a chance to catch either act, now is the time to sit and slumber with the recently deceased.
Both Aphonic Threnody and Ennui have an entertaining variety of doom metal. Over top of a heavy dirge tempo of doom with wailing guitars similar to the ultra emotional work of Esoteric. This variance in the sound makes both bands pleasing to listen to and the gloomy atmosphere much more effective. Now I can see why there is a picture of a funeral on front. It makes sense and all fits within an aesthetic. If one desires doom played to the beat of sorrow and mourning then there is a band which will slowly tear you to pieces.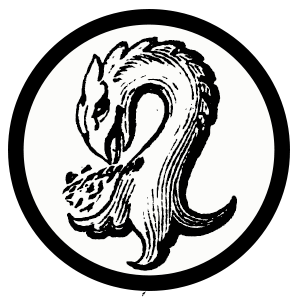 Kaptain Carbon is the custodian of Tape Wyrm, a mod for Reddit's r/metal, Creator of Vintage Obscura, and a Reckless Scholar for Dungeon Synth.