Holy shit, who knew Caligari Records was releasing such wonderful music? The possibility for exceptional black, death, and doom is very real and just hidden under large rocks in Tennessee. Ritual Decay is a doom influenced black / death act with no ties to established bands nor any preceding qualifications. In fact their resume maybe blank with only an overexposed photograph with a wolf in their promo photo. Regardless, The Conquering Darkness is beyond the qualifications for introductions as Ritual Decay firmly plants themselves as one of the best newcomers for 2014.
One of the more endearing qualities for Ritual Decay is the combination of vocals in songs like "Ashen Wasteland" through shriek, gurgle, scream, and grunt, Ritual Decay places themselves on the teetering edge of each song. This is black/death which leans heavily towards the viewer and sounds as if things are about to spill over the edge. The precision with the instrumentation merely allows the music to reach new limits. Whether or not its the slowed dirge of "Sadistic Path of Destruction," the frenzy of "Reach for the Axe," or the methodical menace of the demo's title and closing track, Ritual Decay shines above other bands with more experience and releases to their name. Oh, also, their logo is beyond ridiculous reaching sublime. Just study it closely.
Caligari Records maybe new but they already have a few releases worth future note. The label adheres to an anti harmonious aesthetic which seems to surprisingly pleasing to many people. I am wondering whether or not there have always been this many decent cassette labels or if they have always existed just to the ignorance of everyone. Ritual Decay, Caligari, and Tennessee have outdone themselves with this release and I will be further scouring the Memphis backwoods for more like it.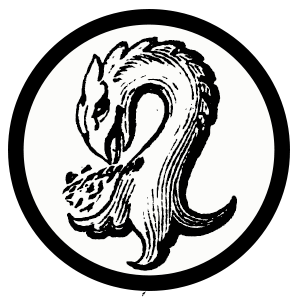 Kaptain Carbon is the custodian of Tape Wyrm, a mod for Reddit's r/metal, Creator of Vintage Obscura, and a Reckless Scholar for Dungeon Synth.