I feel that I sometimes overstate my adoration for the internet and its ability to uncover lost artifacts covered by the winds of time. False Prophet was a death/thrash act from the US who self released one record before being buried in the early 90's. The Second Death lay untouched until a few years ago when Heaven and Hell records, archivists in forgotten heavy metal, re-released the debut along with the Sign of the Cross demo. Blood Harvest is heading up the vinyl reissue complete with enhanced and over the top artwork. This celebration for False Prophet seems fitting given the caliber of music which was almost entirely forgotten.
False Prophet shines makes itself memorable due to its eagerness. Every song on Second Death is above 5 minutes with three tracks reaching upwards towards 10. This length allows the band to construct labyrinths of hellish music which spirals and ascends the reaches of the underworld. I use biblical imagery as the band seems primarily concerned with being sacrilegious and embracing a looming damnation. The hellfire which seems to be at the center of the band's focus is charming especially when it produces such ridiculous artwork. False Prophet was committed to an idea and they stayed their course. Songs like "Second Death," "Bring Back a Memory" and "In Satan's Name," maybe silly in their lyrical direction but are nothing but impressive in their musicality. A demon impaling a frightening priest to some is an anthem of the underworld to others.
Reading the biography for False Prophet is bizarre. The band seemed to be getting a stable foot in the metal world opening for acts like Danzig and Demolition Hammer. After the release of The Second Death, the band changed their name to Infernal Hierarchy, recorded a few songs, and then disbanded for personal reasons. This narrative seems outrageous given the steam the band was accruing. The rediscovery of False Prophet is not only a boon for the metal community but also closure for a band who deserves more than being forgotten. Second Death is a wild exploration into the underbelly of blasphemy and unhinged aggression which was almost missed by most.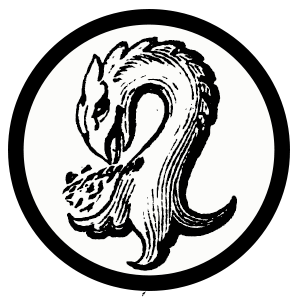 Kaptain Carbon is the custodian of Tape Wyrm, a mod for Reddit's r/metal, Creator of Vintage Obscura, and a Reckless Scholar for Dungeon Synth.