There are sometimes when a complete jump into the abyss is the only thing which makes sense. When style and themes can guide entire projects it becomes easy to slip into a bottomless well of image. Warlock 666 is a Russian band who has made it their goal in life to sound otherworldly and make music from below Earth's surface. With the starting point of high Satanism and a general finish line of abject terror, Pactum Satanicum aims for the starless abyss and whatever is being heard, at this moment, are just gurgling screams from the void.
Pactum Satanicum is broken up between subterranean black metal and highly elaborate intros. The fanfare and introductions for each of these songs are highly evocative leading to a slightly unnerving atmosphere before the melange of noise and lo fidelity which follows. It should be noted that Warlock 666 rivals bands like Demilich for the band with the most alien sounding vocals. Warlock 666 is also much more concerned with flooding the production until the audience is breathing through the last remaining inches near the ceiling. This album is heavy and a couple fathoms deep. Pactum Satanicum is not traditional in any sense and Warlock 666 have striven to create an album most of the population will despise with the remaining few still highly disturbed.
Warlock 666 is an experience and its modest price for a limited cassette is not outrageous. Though Pactum Satanicum toes the line between metal and downright bubbling noise there are deep hooks and grooves which keeps one anchored. Whether it be the aforementioned intros, the momentary strangled cries of a nameless victim in the bile of damnation, or just the fact, the production is scorched with brimstone, Pactum Satanicum gives a surprisingly vivid account to the nether regions of perdition. I do not expect this album to be on many people's end of the year lists however, I am certain it will remain etched in one's most horrible nightmares.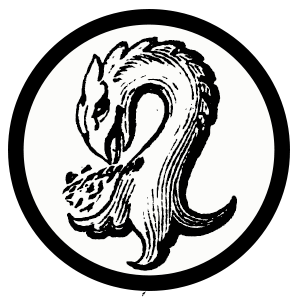 Kaptain Carbon is the custodian of Tape Wyrm, a mod for Reddit's r/metal, Creator of Vintage Obscura, and a Reckless Scholar for Dungeon Synth.