I have already raved about Caligari Records. Not only does this label dedicate their existence to underground black, death, and doom but the quality of material they release is fantastic. Take this demo from the Swedish group Heavydeath, with members from both Necrocurse and Runemagick. If not for Caligari records I would not be aware of this project. Heavydeth comes with much excitement, as every member involved in the process of this record comes from bands with much veneration. Heavydeath's first of three 2014 demos not only surpasses expectations but shows how much is possible on a cassette series.
Out of the two bands present in this "supergroup," the music from Runemagick is more clearly heard. Though death / doom can get a bit bleak, Heavydeath, much like Runemagick, makes the experience absolutely enjoyable with grooving riffs and songwriting that promotes participation rather than passive oppression. There is cause for fist clenching and possible throwing of fists in the air in songs like "Fathomless Casket" and the demo's opener "Tenebrae Suffragia." This is doom in a way that is entertaining and empowering, the type that makes the audience feel in control of the dark gloom.
Heavydeath has already surpassed the requirements necessary to impress with their first demo. In addition to Caligari releasing the Heavydeath's first demo, The band has put their third demo A Long Obscure Trip up for a very modest price of 5$. I do not think I need to reiterate how much of a deal one is getting out of this transaction. The combined forces of these demos far outweighs the price attached. Heavydeath is an absolute treat for 2014 and shows one how sinister entertainment can become.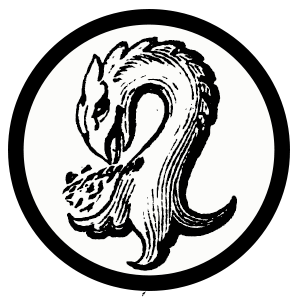 Kaptain Carbon is the custodian of Tape Wyrm, a mod for Reddit's r/metal, Creator of Vintage Obscura, and a Reckless Scholar for Dungeon Synth.