DS1e / DS2e — An adventure into dungeon synth of the 1990's and 2000's as it grew out of ambient, neoclassical, darkwave, medieval, and underground metal. Presented as retrospective album reviews and given edition numbers like RPG rulebooks.
Necrophorus is the name of a project led by composer Peter Andersson. Andersson is known for a variety of endeavors but perhaps most connected to the dark ambient project Raison D'etre. At the same time as his other projects, Andersson explored dark ambient and medieval soundscapes with the project Necrophorus. Sadness & Somnolence is the debut demo from Necrophorus and is shockingly modern in both its production and sound of dungeon synth in its revival. On Rate Your Music, Sadness & Somnolence is listed as the first album with the dungeon synth tag even coming before foundational artists like Jim Kirkwood and Mortiis. At 30 minutes, Sadness & Somnolence presents somber soundscapes that would be at home on a limited edition cassette. Songs like "A Soporific Tale" and the title track are near visionary to the sound that would be popular decades later. The songs crafted by Andersson have the magical naivety that would be the bedrock of what would eventually be known as dungeon synth.
What is fascinating about Sadness & Somnolence is its divination to future styles as well the fact Andersson explored more dark ambient and drone on future releases. 1996's Underneath the Spirit of Tranquility and 2000's Drifting in Motion both are interesting but drift more away from the style explored in the debut demo. Andersson would continue exploring these themes throughout the 2000's eventually exploring progressive electronic with the series Music For Film And Exhibition. Andersson's work is fascinating for his many facets of sound even outside of his uncanny prescience for the dungeon synth sound.
The 1991 demo was re released by Andersson in 2008 along with other early works in a compilation titled Moments of Sleeping Sadness. Also includes are the re recordings / remastered compositions as well as the original demos which are worth the time for anyone interested int he sound.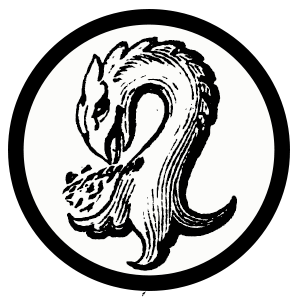 Kaptain Carbon is the custodian of Tape Wyrm, a mod for Reddit's r/metal, Creator of Vintage Obscura, and a Reckless Scholar for Dungeon Synth.