Yes. Yes. Yes. This is what I like to hear. Fange is a three piece French act who plays impossibly loud sludge to the point of becoming a noisy act of violence. Sludge has always been very confrontational by design though Fange has decided take the angst and misanthropy which nurtured the style and make it monstrous. What is contained within Poisse are looming spires of hate and misery which rain down on listeners like crumbling hell rain. That is right — hell rain.
I always enjoy finding music which allows its audience to craft unique visual experiences. Poisse's large guitar tone rips through its entire production creating the buzz saw clearing which everything will follow. The band's dedication to not only old sludge acts but heavy bastard rock/metal from the 90's is more than impressive. There is the spirit of The Melvins and Karp present just more hostile, hulking, and with red glowing eyes. The expanse of Poisse is varied from grooved chaos to chaotic ruminations. Songs like "Lucifour" and "Grêle Molle" do more than their fair share of heavy lifting. The album's climax, however, comes at the 8 minute "Suaire" in which dissonant introductions are employed and grand crescendos come in crashing conclusions.
The fact Poisse is only the band's debut EP and being offered for a modest sum is impressive. Fange has the ability to conquer many worlds if nothing more than by brute force and destructive carnage. It is always enjoyable to find something that is hiding in the shadows. It is even more impressive when that thing comes out and tears you from limb to limb. If one was looking to get destroyed tonight, I could think of the perfect music to complement the evening. Best death by EP ever.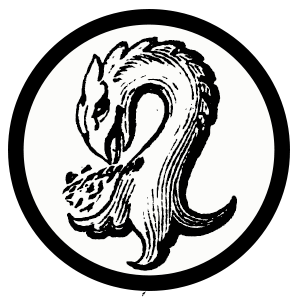 Kaptain Carbon is the custodian of Tape Wyrm, a mod for Reddit's r/metal, Creator of Vintage Obscura, and a Reckless Scholar for Dungeon Synth.