I must say — out of most Bandcamp pages, Debemur Morti Productions' design is exquisite with subtle greys and hints of sepia. I would also say the same about the design for The Reflecting Void which is the fourth full length for German act Infestus. I mention the design because, from what I can tell, one man is responsible for everything that is heard in The Reflecting Void. I have already made mention for my penchant for one man metal acts as the emotional catharsis and isolated scope can lend itself to brilliant records. Infestus is no different as The Reflecting Void is full of terror which never ceases to be entertaining to experience.
Most of The Reflecting Void concerns itself with long black metal tracks which have the standard blast beat and blurred guitar combo. Infestus, however, makes itself known among others by paying close attention to guitar flair and atypical atructure. Spread throughout these monumental passages are decorated halls of solos, leads, and melodies which allow the beginnings of raw black metal to graduate to something much more special and unique. Songs like "Spiegel der Seele" see a break in speed giving way to a wailing breakdown while others like "Devouring Darkness" make use of a lower gear in tempo. The result is something which is not typical of black metal and gives the listener something that doesn't happen very often. The Reflecting Void is a passing comet whose unconventional approach to dark music only enters orbit once every decade.
It is important to note that for all the experimentation on The Reflecting Void, never once is ferocity sacrificed. For all the acoustic passages and smokey sunset solos, the internal violence which makes up Infestus and its creator Andras is still vibrant and reflected in the many shades of dark. The Reflecting Void appears to be an existential odyssey through the underworld of ruminating philosophy and self reflections. Once again, an album triumphs when one person is left alone to their own devices. I am so happy it came back with this type of sound.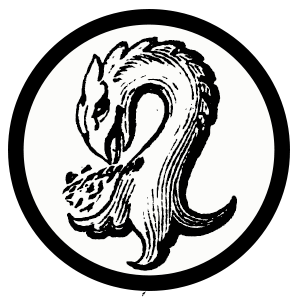 Kaptain Carbon is the custodian of Tape Wyrm, a mod for Reddit's r/metal, Creator of Vintage Obscura, and a Reckless Scholar for Dungeon Synth.