For some reason I always thought Sutekh Hexen was associated with the southern California label / black metal cult Black Twilight Circle. Sutekh Hexen, from Oakland California, has been quoted in interviews referencing some of the Crepúsculo Negro bands but there seems to be no association. I need to draw a map to help navigate the strange and wild world of west coast USBM. It is all pretty raw and most of it is amazing.
If one is not familiar with Sutekh Hexen please be aware that the tag of "raw black noise" is not some stylistic costume. The music, since the band's early demos in the late 00's, have consisted of droning noise and almost a wall of, well, raw black noise. Become is an EP which was originally released on 1/4″ tape reel in 2012 and is now seeing a re-release on cassette. The primitive trails this release is traveling is astounding. Though this whole thing sounds like a hipster joke, the level of inaccessibility is still very much intriguing. After everyone stops laughing there is still a persistence of terror which floats in the atmosphere.
Musically, there is not much difference with Become as the band's more popular debut Larvae or their more obscure 2010 demos like Ritualistic or Constellation. With that said, Become does position itself to be more abstract than previous releases. With two songs both at the 15 minutes, Sutekh Hexen prays to the heavens for the sky to open spilling out holy formless chaos. This is madness which tumbles from the tallest mountain. While not entirely foot tapping, the movements and textures created on Become heard in "The Voice: The Void" are not without interest and appeal. There is drama in places where few go and even fewer can enjoy. Become and Sutekh Hexen are testaments to the depths and distances black metal can travel. There is little recognition of actual things this far down but you wouldn't be here unless you were really trying.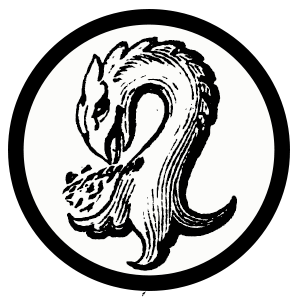 Kaptain Carbon is the custodian of Tape Wyrm, a mod for Reddit's r/metal, Creator of Vintage Obscura, and a Reckless Scholar for Dungeon Synth.