This is how one meets their demise — through a concentrated burst of terror and deconstruction. Abalam, the full length debut from Danish death squad Hexis, has been out for a few months. In fact, Hexis released Abalam close to the beginning of the year. Since then, the band has released a split with Primitive Man and been spreading dark clouds of pestilence over parts of Europe. I did not want this year to go by without acknowledging a record which has the ability to make fields of crops spoil with disease.
Hexis represents another fantastic addition to the ever growing field of black metal which shares alliances with hardcore punk. While "metalcore" is already taken by another style, this as of yet unnamed style lives on the outskirts, borderlands, dead fields of each style. Abalam is short in length but powerful enough in its execution. The 12 tracks, which mostly hover around the three minute mark, are seamless in their running time which makes the whole experience of the record a harrowing and unending nightmare. Though the album has a variety of interesting points such as the chaotic "Temnebris" and the 9 minute post metal outro "Inferis," the whole of Abalam works together as one unsettling landscape of sound.
Hexis represents just one point in an ever growing scene of dark hardcore. The use of black metal vocals and instrumentation adds to the frenzy and chaos which is prevalent in both genres. The catharsis and existential ruin which pour out of each song is indicative of an act which has found something awful and powerful. Hexis has many years left in their souls which may or may not be dark as coal by the time they are done. This is music of the dammed and devastated and everyone should run to it with abandon.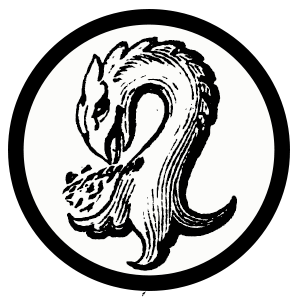 Kaptain Carbon is the custodian of Tape Wyrm, a mod for Reddit's r/metal, Creator of Vintage Obscura, and a Reckless Scholar for Dungeon Synth.