Listening to a lot of black metal can be taxing. The main reason is that a lot of things sound the same given similar production and aesthetic direction. Dark album covers, layered production, titles which evoke terror can become homogeneous after awhile. Ill Omen's second full length is similar to a lot of other things which have also came out and to be quite honest does not have any immediate hooks which separate it from the rest of black metal releases. With that said, Enthroning the Bonds of Abhorrence does excel in subtlety with a record which is not only captivating to listen to but striking in its declaration of a no nonsense approach to black metal.
If one is familiar with Australian black metal, then one might have run across either black/death act Temple Nightside or DSBM outfit Austere. Both of those are the product of Mitchell Keepin also known as Desolate and IV. Keepin's main project however seems to be running everything related to Ill Omen. Ill Omen has been producing a steady stream of demos and other releases since the close of the 00's. Since that time, Ill Omen has capitalized that aforementioned no nonsense approach to black metal with strong focus on blasphemy, occultism, as well as Satanic philosophy. Enthroning the Bonds of Abhorrence takes that sentiment further by presenting a obscured track list of one word and ascending roman numerals. This detachment from anything personal or identifying makes the hour spent with Ill Omen filled with unyielding tension. Because the music tends to be on the slower side, Enthroning the Bonds of Abhorrence becomes epic in its length with its grand qualities resting in torment and horror.
I would recommend Enthroning the Bonds of Abhorrence to many people particularly to the ones who doubt contemporary black metal's ability to make interesting records. There is a small reprieve in the record at "Abhorrence V" before launching into a healthy back-end of dense black metal which hovers around the 6 minute mark for 5 tracks. "Abhorrence VI-X" is taxing but transcendental in its horror. Ill Omen demands much attention and personal spirit to traverse its dark passageways. If one does however, they will be rewarded with yet another fantastic Australian black metal act from a producer who has no time for nonsense.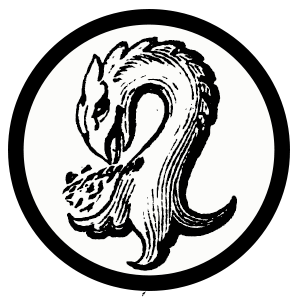 Kaptain Carbon is the custodian of Tape Wyrm, a mod for Reddit's r/metal, Creator of Vintage Obscura, and a Reckless Scholar for Dungeon Synth.