Relapse Records was one of the first large record labels that got me into many bands. I think many other people can claim this as well, as the label has been operating since the early 90's. Though Relapse releases a variety of different material, for the past couple of years there has been a focus on sludge / doom / crust and some vault surfing, with extensive reissues of older albums. To be quite honest, Relapse is larger than any other label covered on Tape Wyrm. If it were not for the complete enjoyment with Cursed to See the Future I do not think Mortals would make it here. Thank the gods for violent rock and roll.
Mortals is a New York City band that is comprised of an all female trio with band members sharing duties in an all female Slayer tribute called Slaywhore. While gender shouldn't play a huge role in the quality of music, Mortals joins the small ranks of bands with harsh female vocals as well as the black sludge metal sorority, which serve as role models for anyone who wants to be terrifying regardless of sex. Aside from all that however, this is a band who is more than capable of stepping on the throat of its listener and their album is overflowing with snaking riffs, structured passages, and an attitude that is reminiscent of a beer bottle flung against the wall.
Time plays a pivotal role for Mortals. Compared to the band's early history of toiling in the depths of dark punk, Cursed to See the Future benefits from track lengths that are all near the ten minute mark. With this added time, the band is allowed to jam and dance on riffs that construct a towering monstrosity akin to somewhere right above a hellish wasteland. The tension and release in tracks like "The Summoning" are fully explored with this extended duration. Even the album's doom-y outro "Anchored in Time" feels more complete, even at a brief 4 minutes, after so much time spent in the depths of the aforementioned limbo. I restrain myself to call this experience miserable as Cursed to See the Future is nothing but a 50 minute experience of violent fun and clenched fists.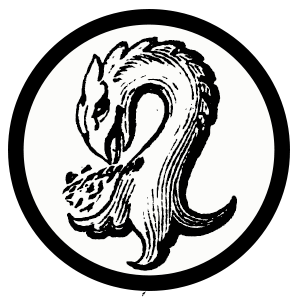 Kaptain Carbon is the custodian of Tape Wyrm, a mod for Reddit's r/metal, Creator of Vintage Obscura, and a Reckless Scholar for Dungeon Synth.