I use the word "post metal" with very specific definition. Post metal, as I have come to understand it, represents two branches of music. One is instrumental metal and the other is an artistic extension of elongated sludge. Dying Sun is apart of the later with their release Transcendence apart of a fraternal order of music which celebrates the slow crawl of catharsis. Transcendence was released earlier this year but is seeing a tape distribution from the very lovely Grimoire Cassette Cvlture. By Tape, vinyl, digital, or 8 track Dying Sun's release is demanding to be experienced by those who are willing to listen.
Transcendence's opening track is pretty telling of the music found inside. The 9 minute monument "Generating the Sphere" is filled with distant vocals which sound like strangled cries flooded with reverb. The remainder of the record toggles between digestible tracks betokened by longer tracks. It is important to note that even given 4 or 6 minutes, the songs on Transcendence, like "Dead" and "The Weight of Time" play like songs with all the time in the world. This is what is interesting about Dying Sun as they have found a way to communicate an lengthy scope without the troubles of 20 minutes track length. Here is a band which has made the best possible use of their time.
Dying Sun is available for many people with varied tastes. In addition to the obvious nods to bands like Neurosis, the vocals sometimes ease breaching into a heavy post punk or alternative territory. Despite the genres which are woven, Transcendence's is geared towards the ultimate release of emotion. Whether that emotion be smoldering reflection or nihilistic obliteration is up to the listener. Transcendence's is a fantastic release from a band which does not deserve to be overlooked.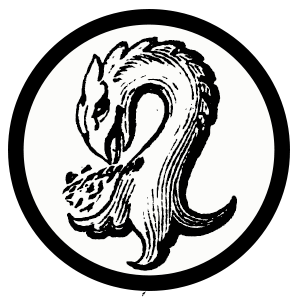 Kaptain Carbon is the custodian of Tape Wyrm, a mod for Reddit's r/metal, Creator of Vintage Obscura, and a Reckless Scholar for Dungeon Synth.