It is important to realize that Totem, the 8th release from New York based White Suns shares little in common with heavy metal. In fact, experimental noise or avant terror is more fitting as this band seems less concerned with playing music that scaring the daylights out of its listeners. I have come to respect and adore the bands that fill the outskirts of hardcore, experimental, and heavy metal. Far off the highway lies an abandoned structure where White Suns plays music — possibly for no one.
Compared to earlier releases, White Suns are becoming more produced. If one equates this with commercial accessibility, then that is more hilarious than originally thought. This production increase is allowing White Sun's music, or at least sounds, to become more immersive. Rather than lo-fi noise, Totem takes cures from previous releases like Sinews and creates a world of abject horror and constructed nightmares.
While there are definite highlights of the record including the manic "Clairvoyant," The whole of Totem works in tandem with itself. The ambient track "Prostrate" as well as the droning outro "Carrion" only strengthen the rest of the songs. It would be silly to pick out a single or leading track as I feel Totem and White Suns have evolved past any semblance of accessibility or digestible summary. What is left in its place is something more horrible than one can imagine. We have moved past heavy metal into the outer realms of reality.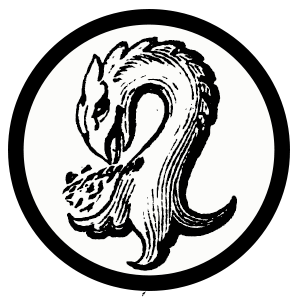 Kaptain Carbon is the custodian of Tape Wyrm, a mod for Reddit's r/metal, Creator of Vintage Obscura, and a Reckless Scholar for Dungeon Synth.