Back in the waning days of Autumn 2013, Lluvia released his debut Premonición de guerra. This caused a flurry of excitement at least with people like me who already had their top 10s organized and ready to go for the incoming end of the year celebration. Premonición de guerra was raw, hypnotic, and frankly more deserving of attention that what it got in the last month before the new year. Eternidad Solemne has fixed this by descending upon the world in the middle of 2015. Additionally, the singles and previews from this record came out in the early Spring. There should be adequate time to fully process this record. Let us hope that this is enough time. There are no more excuses.
One of the strongest aspects of Premonición de guerra and Lluvia in general was the ability to direct attention through wide landscapes of sound. Eternidad Solemne accomplishes similar feats by blending soundclips in with blistering black metal. In comparison, the only real difference between the two albums is the slight jump in production which considering the density of the music can never be thought of as a downside. Eternidad Solemne is as engaging as its predecessor with the strengths being in the pacing of emotion and atmosphere. 2 minutes of rain samples over lingering instrumentation as well as fading unamplified guitar may sound strange on paper but the execution of tension and release is fantastic and absolutely effective. The heart of the record lies in songs like "Hogando la Luz" and the chilling opener "Vientos de Olvido."
Lluvia' presence and existence has slowly become a solid foundation for black metal. Eternidad Solemnehas everyone one could want in an evenly mixed black metal record. Though the ferocity and rawness has been somewhat turned down, the complexity of the music has increased. I can not describe the level of excitement which poured over me in the later months of 2013. At this moment it feels similar though I still have less than half of a year to process this record. Perhaps with this amount of time, Lluvia will finally get its due.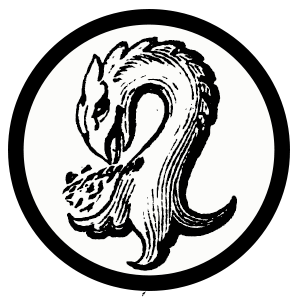 Kaptain Carbon is the custodian of Tape Wyrm, a mod for Reddit's r/metal, Creator of Vintage Obscura, and a Reckless Scholar for Dungeon Synth.