Ugh. This album is totally going to clash with the rest of this site and the grey/black album art aesthetic. Sure. Why not just pick the brightest colors for this release which sort of adds to the chaotic madness which lies at the very heart of this record? Fucking go for it. Genevieve is from Maryland and is supported by Grimoire Records, which if you were not aware, showcases some of the weirder and off kilter metal bands who are trying really hard to keep their shit together at parties but its hard with all the acid they took.
Escapism is the debut from Genevieve following a trail of demos and other appearances. The album art comes from Brandon Geurts who also did Torrid Husk's Crawling Mountain Apogee release. This bears repeating not only because Guerts is a great artist but Grimoire as a label is beginning to craft out an identity for extreme metal which toe the line of weirdness. Escapism contributes to this identity as a raucous black/death jamboree which toggles itself between a variety of vocals and tempos ranging from the reverent to the bizarre. The halfway mark through this album is a hypnotic acoustic ballad with Persian undertones which wanders through vast deserts before breaking noisily into the sludge inspired "Ego." The tenacity of this transition is made stronger by not only the member's willingness to go in directions but also having the taste how much of that to explore. This small example is broadcast on a much larger scale throughout the entirety of Escapism.
Escapism surprised me when it really shouldn't have. Though Grimoire does not always strike gold, they more often than not have an ear for oddities which are wonderful for certain audiences. Genevieve is here for people who like harsh music but also when the trails go up and down hills and possibly through stranger's houses. The band has proved themselves capable of maintaining the level of compromise needed for this record while also being identifiable in a sea of black and grey. Maybe this band will come out with a reissue that is a little less bright. Maybe a greyscaled cassette. Oh whatever. My whole aesthetic has now been broken. Thanks guys, why did you have to make this good?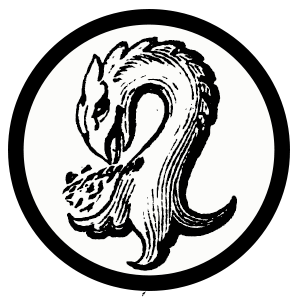 Kaptain Carbon is the custodian of Tape Wyrm, a mod for Reddit's r/metal, Creator of Vintage Obscura, and a Reckless Scholar for Dungeon Synth.