"In Norse mythology, Slid(h)r is a river in Hel, the land of the dead." Amazing. Despite Slidhr having work which goes back a few years, 2015 saw thew name of this Irish band appear continuous with the lineup for the NYC festival Dissocative Visions. It was this show which saw the likes of Predatory Light, Sinmara, One Tail One Head, Lluvia, and this band which is a punch to the face in an otherwise foggy marsh. With friends like these, there is no need for monsters.
Spit of the Apostate is the newest split following a somewhat silent two years from the band whose last work was in 20134 with the album Deluge. I only note the absence as Spit of the Apostate of a raucous celebration of channeled aggression with focused drums and an atmosphere which cries in despair. The three songs on this somewhat short EP is full of laminating woes which swirl inside a hollowed husk of what was once humanity. Slidhr is perfect music for a landscape wrecked with whatever catastrophe preceded it.
If Spit of the Apostate is a grim portent of a full length coming, then I can only celebrate in the foreboding gloom which is about to take the earth. This band is somewhat underrated in the larger lineup of the DV crowd which is still somewhat obscured from the rest of the public. Regardless of everything, songs like "Belief Burned as Incense" commands attention and the grief turned stoic violence which emanates from this band is very real and possibly dangerous.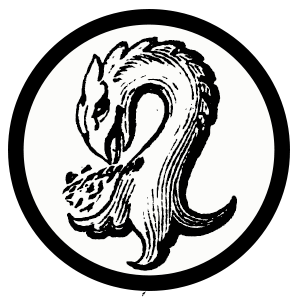 Kaptain Carbon is the custodian of Tape Wyrm, a mod for Reddit's r/metal, Creator of Vintage Obscura, and a Reckless Scholar for Dungeon Synth.