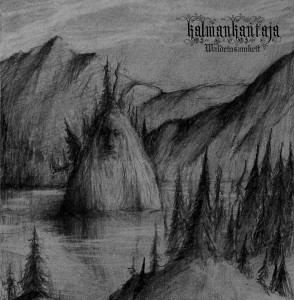 Even though it is has only been a year since the release of Muinainen, it still feels like ages since Kalmankantaja put out a release. This feeling is due to the fact that in 2014, the Finnish one piece released four full lengths which were all pretty decent and racked with horror. Let us not forget the five splits and one EP also released in 2015. Perhaps 2016 is the year for ten demos from a a band that does not seem to be running out of grief to spill onto a record.
I believe I reviewed Metsänkulkija last which was an early 2015 EP. During that time, I was struck by not only the band's sound but also how much undiscovered music lie in heaps of releases throughout the year. Though the sound of Waldeinsamkeit is similar to previous releases, Kalmankantaja's ability to craft raining despair is something to marvel at. From the cracked vocals to the revolving guitar lines, Kalmankantaja fits a certain type of mood and ambiance which is very similar to the despondent covers which have graced their many releases. If one were to spend an a few days comforted in the arms of anguish, I could think of few better soundtracks.
If I sound more comforted than excited by Waldeinsamkeit it should be noted that Kalmankantaja is one of the more interesting and entertaining black metal artists currently operating in a somewhat depressive style. The sheer amount of work the act releases can sometimes dampen excitement but within each release lies kernels of harrowing joy. The twinkling electronic backdrop of "Kalman Kivinen Kohtu" provides a strange yet agreeable combination of hopelessness and wonder. Without this band I would not be begged to come up with more descriptions of gut wrenching sadness. I cherish the day Kalmankantaja came into my life and refused to leave.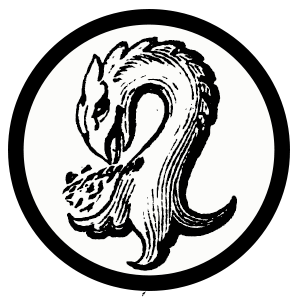 Kaptain Carbon is the custodian of Tape Wyrm, a mod for Reddit's r/metal, Creator of Vintage Obscura, and a Reckless Scholar for Dungeon Synth.