I maybe way off base but this is fucking weird. Wait, that is not way off base. This is fucking weird. I hesitate stepping into this because this is so weird that it is bordering on exhilarating and terrifying. Khanus is from Finland and that is about the extent of my own knowledge as all searching on the internet brings people to the Bandcamp page. As of writing this review, there is only a Facebook and Bandcamp associated with the band. Sure this lack of inforamtion is not a stretch in terms of underground metal but by just listening to this short EP, it sounds like the band and has the world to say.
Rites of Fire is the first release by a band without a record label or much means of making physical media. Cassettes and a 7″ vinyl is in the future but for now Rites of Fire exists as a 4 track digital EP. I stress attention to these four tracks as the directions traveled by this band in the release is staggering. From the hardcore riffing in "Orgone" to the abstract deconstruction of "Womb of the Larger Self' all the way to the balls out choral orgy of "The Rites of Sacred Ecstasy," Rites of Fire doesn't ask permission to enter your house rather is already there when you get home rearranging furniture.
I enjoy being surprised and Khanus has taken this tactic at sideswiping its listeners with an album cover which appears to be standard cavernous death and offering something more dangerous and possibly still living. There have been times when a release is too short for a band and the long wait until another release now looms overhead. This is what is going to happen to Khanus as their music aches for a followup or at least longer running time. this sort of weird can not be confined to 4 short songs. This sort of weird extends across eons.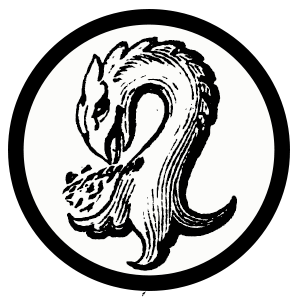 Kaptain Carbon is the custodian of Tape Wyrm, a mod for Reddit's r/metal, Creator of Vintage Obscura, and a Reckless Scholar for Dungeon Synth.