Signal Rex is a recent discovery in terms of record labels. This outfit based in Portugal seems to have a pretty good grasp on a new outcropping of black and death bands which are by most measurements, fucking disgusting. Australian madmen, Snorri waves the banner for Signal Rex with their apt demo entitled Putrid Black Fucking Metal Of Death. If I were to think of a sentence to describe Singla Rex and what they are going for, this would be a good stand by.
Snorri's music is blistering. With the right amount of low fidelity, this black / death act combines atmosphere with the perfect portion of devastation. The guitar squelching at the beginning of "Homo Homini Lupus" sets a stage for vocals which sound perfectly illustrative to the song's title and meaning. Snorri embraces the frenzy in which humans are capable and Putrid Black Fucking Metal of Death, while wild showcases the limits in which music and people can act. I would not want to be alone with this band in a room for too long. Something terrible could happen.
Signal Rex and its associated offspring has been a boon for me in the mid months of 2016. With an already growing catalog this label is capable of breaking windows with a howl. If one was looking for a bacchanalian purge of raw emotion and frenzy, then Snorri is there is beat the drums of the ritual. Fret not at the things which transpire, it is instinct after all.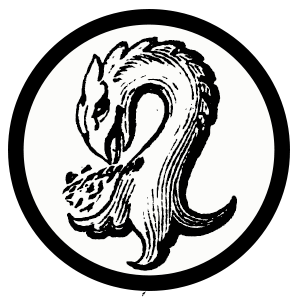 Kaptain Carbon is the custodian of Tape Wyrm, a mod for Reddit's r/metal, Creator of Vintage Obscura, and a Reckless Scholar for Dungeon Synth.