True Love is a misleading name which ranks up there with Happy Days and Lifelover for metal band names. Atleast the cover for Meditating Through Illusion isn't misleading at the stark black and white composition of the tape cover partially conveys the horror which is contained within.
The first thing one is going to notice with True Love, and is perhaps the reason why your jaw hurts so much is the absolutely fucking bonkers vocals which swirl around the listener like a damn bat. With a vocal range which ranks up with Peste Noire and Cultes De Ghoules, the acidic nature of the vocals lays itself over simplistic music which conveys attitudes of sorrow and grief. Combine this with mystic spoken word passages and a canvas of self hatred and one has a wild demo which is pleasing to fans of raw and ferocious black metal.
This demo was released earlier in the year and for whatever reason, I missed it in January. Lucky for everyone involved, it was "re-released" by Attic Age in March. Demos like this make me wonder how many other existentially haunting music is out there just outside of earshot. I will try my hardest to keep up with horrifying music with unassuming names.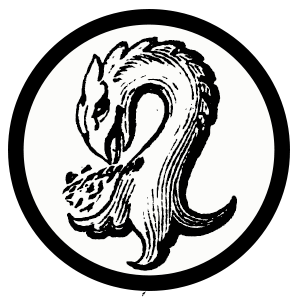 Kaptain Carbon is the custodian of Tape Wyrm, a mod for Reddit's r/metal, Creator of Vintage Obscura, and a Reckless Scholar for Dungeon Synth.