Oh fuck, this is goddamn gross. Already from the support from Caligari Records, I knew that Italian act Cioran would be horrid sounding. Named after the turn of the century Romanian philosopher who espoused pessimism and misery, Cioran has constructed an anthem of decay. With the tags of hardcore punk sitting next to black metal, imaginations run wild as Bestiale battito divino shapes up to be one of the more blistering releases of the year.
Black / punk is less a genre and more just a relaxing of walls between various genres. The sole intent is to use whatever tools are necessary to jackhammer a sound into the face of the listener. This combination could sound completly different than another band and in that freedom comes the space to construct some really nasty sounding music. From the first few seconds of the opening "Sogno Organico," Cioran uses something between Italian and demonic speak to bark out the first few lines of their second EP. Over the next 24 minutes, Bestiale battito divino becomes less like a record and more like the heralding of fallen angels being consumed by something more worrisome.
I have spoken my praise for Caligari Records for years as one of the leading labels for digging in the strange soils of underground music. what I love about their focus is the ability to find things that do not fit into boxes but are too wild to be constrained by a few descriptions. Cioran continues this tradition with a fearsome EP that shouldn't be trifled with nor thought of as anything less than deadly.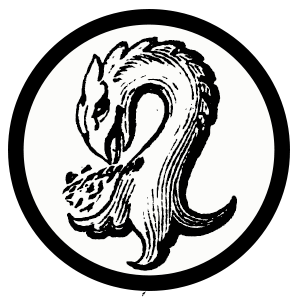 Kaptain Carbon is the custodian of Tape Wyrm, a mod for Reddit's r/metal, Creator of Vintage Obscura, and a Reckless Scholar for Dungeon Synth.