Well, it seems like this band has all of the boxes ticked. From album art to album name, the debut EP from this French death/doom oufit shows a band willing to mold themselves in the eyes of the listeners. This is not to say Atavisma conforms to any trends rather their brand of music is perfect for anyone seeking an extended stay in the catacombs of the dammed.
the idea of cavernous death metal speaks to a sound which is buried under feet and possibly miles of earth and soil. The style of music supports bands wanting to play int he dirges and grooves which sounds like dedicating grave digging. On the Ruins of a Fallen Empire continues the band's exploration of the subterranean with a release that not only plays within the style of cavernous death but combines with with an interesting amount of doom which makes the whole thing much more depressive than it already was. Suddenly this whole burial inside the earth is now filled with the slow rise of dark water.
I enjoy records which give me clear imagery. Atavisma's dedication to riffs and constant suffocation of light within this short releases gives me hope for a future LP and a possible tomorrow without the warm rays of the sun. On the Ruins of a Fallen Empire is not going to win over anyone that isn't alright consigned to a fate beneath the ground but for those whose hands are already gnarled from the roots, this is going to be a a delight or point of despair depending on how we are framing it.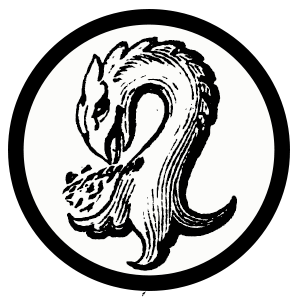 Kaptain Carbon is the custodian of Tape Wyrm, a mod for Reddit's r/metal, Creator of Vintage Obscura, and a Reckless Scholar for Dungeon Synth.