Well, this it is. I think I have finally lost my mind as the first reaction to all of the tags was unbridled excitement at the possibility of diving into a pool of raw noise and black metal with overt occult themes. Over the course of 2017, I have gravitated towards more power electronics, and noise based projects in a search to keep scaring the shit out of myself. I think October maybe the high water mark or depending on how you want to cast it, the lowest depths of darkness.
A mantra I often find myself repeating is that noise can be used as an enhancing quality with its raw sensibilities amplifying the existing music. It can cast a chaotic and ruinous quality on already well crafted music. Arcane Arts Bleach The Skulls Of Forbidden is already chaotic, in fact, its fabric is sanity is hanging on by bare and frayed threads. Luceran Lycan Haunt presses upon that tension with a demo (?) full of unhinged madness which while frightening, never looses its primary directive of focused agression.
Compared with earlier demos, Arcane Arts Bleach The Skulls Of Forbidden is perhaps the most successful as previous releases such as Taking Oath Under Unholy Cursed Shrines swim in the depths of frantic power electronics and harsh noise. Arcane Arts Bleach The Skulls Of Forbidden strikes a balance between chaos and frenzy and clears the smoke enough for the listener to enjoy the sight of the blasphemous locked in mortal combat with everything one holds dear and divine.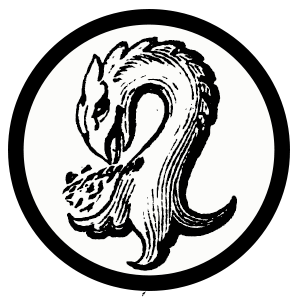 Kaptain Carbon is the custodian of Tape Wyrm, a mod for Reddit's r/metal, Creator of Vintage Obscura, and a Reckless Scholar for Dungeon Synth.