I am not going to lie, Traité sur le Monde et la Lumière, the debut EP from French act Etoile Filante is weird. I am going to say this again, em>Traité sur le Monde et la Lumière is weird. It takes 4 minutes into the four song EP to get to any sort of metal instrumentation. Though ambiance and introduction are usually used by metal bands, Etoile Filante concerns itself with sci fi clips and a preoccupation with synthscapes. Though space has been explored in black metal, this is probably the first time I have heard it so cosmic, wondrous, and bright. If one likes Darkspace, it is time to meet their younger and oddly dressed brother.
I would like to point out that if I did not enjoy Traité sur le Monde et la Lumière, then I would most likely try to forget its existence. The very fact I am writing about it either means I was entertained and want to share with others or I need to to process what the hell just happened. Perhaps Etoile Filante will be a little bit of both. Aside from the standard mechanically aided black metal, there are instances of heavy synth, what sounds like an electric fiddle, and some of the most wild vocals heard in a long time. The fact the band concerns itself with space is fitting as I am unable to be certain they are from this dimensional space.
Asdie from Traité sur le Monde et la Lumière being weird, it has moments of pure potential and near bliss. The mentioned moody synth provides interesting atmosphere which are not home to metal records. The blurred guitars lean heavily on triumphant post rock crescendos while the vocals are full of rot and demise. Songs like "Traité sur le Monde et la Lumière" and the transcendental closer "Trou noir – Fracture – Ouverture – Effondrement" are just so odd, I can not help but stare in amazement. I do not know if a more flush version of all of these styles would be better or less interesting. Surprise is a factor which Etoile Filante has in its corner and Traité sur le Monde et la Lumière maybe a contender for most unexpected success of the year.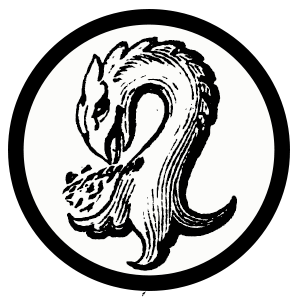 Kaptain Carbon is the custodian of Tape Wyrm, a mod for Reddit's r/metal, Creator of Vintage Obscura, and a Reckless Scholar for Dungeon Synth.