So once I figure out Persekutor, I am going to let everyone else know. I promise. If the odd album cover wasn't enough indication, Romania's Persekutor comes with a bit of raised eyebrows and speculation. From a series of interviews surround the band's last EP Power Frost, this black metal act comes with either an aura of self aware parody or such a unique backstory it borders on surreal. I am in no position to make any judgments rather any answer is a unique experience in the world of ice obsessed Romanian lo fi black metal.
From interviews with Vlad the Inhaler, Persuktor seems like an ordinary black metal band with a self released EP called Arctic Cross. It is only through further research one stumbles across their oddly designed EP Power Frost and stories surrounding the debut album Angels of Meth which has subsequently been lost due to dealings with a Romanian criminal organization. Add to this the interviews with Vlad which border on either poorly translated discussion or sketch dialogue about goat disease, sodomy tents, practice barns, and correspondence with Charles Manson. This complicated context sheds light on the music which is slow and simple lo fi black metal with even simpler lyrics about ice and heavy metal. This could either be a joke or a unique black metal experience.
Arctic Cross, despite its intentions, is an interesting release. the band has an odd lyrical standpoint which is oddly charming with lines which become ingrained in one's memory. If everything checks out, then one is given a glimpse into a black metal band who has overcome some of the strangest hurdles in heavy metal. If this whole things turns out to be a farce, and this group was created to troll underground black metal fans, then I would still be puzzled by the reason for doing so but I would applaud them for their subtlety. Still I feel the actual answer lies somewhere in the middle. The band's interviews and name drops in magazines and sites such as MetalSucks, Revolver, Metal Injection, and Decibel is also suspect given Persekutor's relative obscurity. Again, no judgments are made rather signs are erected to make sure no one stumbles and embarrasses themselves by either full subscribing or being a skeptical asshole. I listened to this EP more than most releases this year an I am still undecided. Perhaps this is the true intention of Persekutor — black metal which has transcended existence.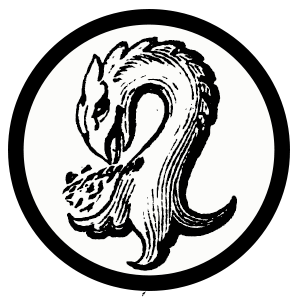 Kaptain Carbon is the custodian of Tape Wyrm, a mod for Reddit's r/metal, Creator of Vintage Obscura, and a Reckless Scholar for Dungeon Synth.