I try to only review releases from 2014 which gets difficult when the secondary cassette market reprints albums from years prior. Finding first run cassette releases is sometimes difficult. According the liner notes for Satan's Throne by German act Schafott, the demo was recorded 2 years prior with no explanation what happened in those 2 years and now. I am asking no questions as it seems that the band's demeanor is slightly drunk and looking for a fight.
If I could add hardcore punk to the genre, it wouldn't be out of place. The rhythm and tempo of Satan's Throne has a punk spirit which runs through its instrumentation, vocals, and production. There is a chaotic teetering in which these three songs spill down a hill. Satan's Throne feel like it is about to lose its shit at any moment save for an unearthly sense of grace. Schafott's embrace of longer tracks allows the black / thrash template to expand in some interesting directions. The self titled opener has an anthemic and cathedral like processional while the eponymous closer has a progressive like structure full of bridges and channels which snake through the track. If anything can be said it should be priase for Schafott for making this whole thing interesting.
I enjoy finding things like Schafott. I also enjoy learning new words like "Schafott" which is German for the place where beheading take place. At this moment, the band's cassette is under $5 and a digital album is under $2. There will be no better time to treat yourself to occult black thrash which drank all the beer when we were not looking. Have you ever been punched by a guy in a leather jacket with a pentagram on the back? Well, you are about to have that unknown dream fulfilled.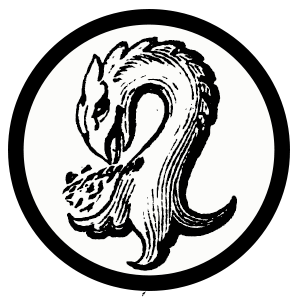 Kaptain Carbon is the custodian of Tape Wyrm, a mod for Reddit's r/metal, Creator of Vintage Obscura, and a Reckless Scholar for Dungeon Synth.