Heron has a short legacy of putting out really short releases. Inf act, Sacrifice, the band's third release comes at 10 minutes with a digital bonus track which puts it up to around 15. Do not get too excited. Length is not really an issue for demos, EPs, and splits as it merely introduces the band in the briefest way possible. Heron is interesting because it does not take that long for the band to be done speaking. Though some black metal can take 5 to ten minutes with a song, Heron is done by three. This brevity is not due to any lack of talent rather the band has merely said everything they wish to say.
The vocals for Sacrifice are perhaps the most endearing quality as the effect, or natural quality, see the voice retain a banshee shriek. This spectral voice floats over hills of decent but not spectacular instrumentation. This odd mix might be the product of the substitution of the structural bass for atmospheric organ. Sacrifice takes a lot of risks when it comes with the black metal sound and for the most part they succeed. I mean, who doesn't love an organ in their black metal mix?
Heron has the right amount of heart and charm to write a fantastic record. Sacrifice, though a fine release, is not indicative of the level in which band could possibly achieve. The two short songs on this record are more than worth ones time and energy and money and will go to nurture a fledgling black metal act. From what I can gather, Heron is just gathering themselves for a long career of making black metal records. What was I doing at that age? Apparently not making cool enough music.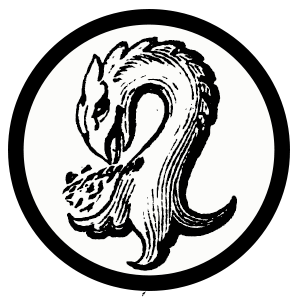 Kaptain Carbon is the custodian of Tape Wyrm, a mod for Reddit's r/metal, Creator of Vintage Obscura, and a Reckless Scholar for Dungeon Synth.