Well, this is it. This is how the world ends. With an 80 minute ambient black metal record. Spectral Lore is a Greek black metal act who has had a wonderful couple of years. Not only was the 2012 record Sentinel highly reviewed but this project was apart of some fine splits including the cosmic hour long collaboration with Mare Cognitum. III is a conceptual continuation of numeric releases which pick up after the 2007 release II. Sentinel saw a break in this formation but the creator, Ayloss, saw it necessary to return stark and mysterious album titles. If one needed any further indication to the amount of detail which is put into this record, please make yourself comfortable for the next 87 minutes.
Spectral Lore's isolation makes up a large part of its conceptual success. Left alone to think and ponder, its creator uses the records as a chance to reflect, dissect, and extrapolate various conclusions. These conclusions come at the end of 16 minute ambient black metal tornadoes which have their fair share of quiet downtime. Take for example "The Veiled Garden" which comes early on the record. Not only is there the constant howling vocals from Ayloss but also a partially relaxing backing track of atmosphere. Take this and contrast it with the dissonant yet slow build of the rest of the song and one has a musical statement which is more than happy to take its time.
Spectral Lore has always been reliable for well crafted black metal woven with dense philosophical narrative. III is broken in between two programs which include "Singularity" and "Eternity." Each program ends with a stunning cleanish instrumental filled with either synth or acoustic guitar. While this is not entirely unique to black metal records, the fact that they sometimes pass the 10 minute mark is something of note. there is no need to rush in the land where time stands still. For all the bedroom black metal being made, Spectral Lore rises above the others because of his unique outlook and embrace of things other than empty darkness. Sure there are cold and harsh things contained within III but where it ends is somewhere more surreal — possibly somewhere more majestic.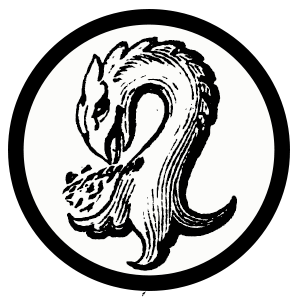 Kaptain Carbon is the custodian of Tape Wyrm, a mod for Reddit's r/metal, Creator of Vintage Obscura, and a Reckless Scholar for Dungeon Synth.