It seems that I am late with this release as Decibel already picked up the stream for it as well as being out for a couple of months. I should have been more aware as I praised the shit out of their demo in 2016. I should have been more on top of this as this group of ruffians is local to my area and I should have heard them making noise. What began as an independent black / death explosion in the middle of Virginia has quickly wrapped into an underground sensation or at least deathcult centered around the immediate snuffing of life.
The entire EP for Antichrist Siege Machine is under 20 minutes which is a bump from their under 10 minute demo. Once you get into the music however, the intensity of this act's war infused sound is exhilarating enough for any amount of time. Perhaps what is most striking about this release, as well as their 2016 demo, is the embrace of rhythm and groove within the hailstorm of lo-fi production. Without losing an ounce of credibility in terms of aesthetic, Antichrist Siege Machine manages to make the chaotic, sometimes abstract sound of black / death a party for the end times.
By the end of the demo and the looming sounds of "Conquerer Shadow," one realizes that this EP is different than others not only for the reasons stated but on a purely aesthetic level. The band not only manages to check all of the boxes for rad imagery but they also back it up with some of the most striking sounds of the year. I know this now and though I should have known this a few months ago.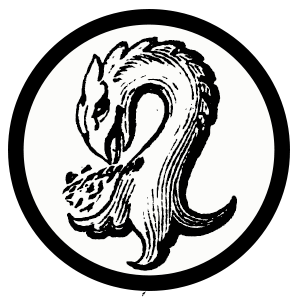 Kaptain Carbon is the custodian of Tape Wyrm, a mod for Reddit's r/metal, Creator of Vintage Obscura, and a Reckless Scholar for Dungeon Synth.