One of the few attested names to be recorded from the Black Speech, Lugbúrz was the name used by the servants of Sauron for his Dark Tower in Mordor, more commonly known by its Elvish name of Barad-dûr. The term was generally used by the Orcs in Sauron's service not only for the Dark Tower itself, but also by association for their high command, or for Sauron himself.

— The Encyclopedia of Arda
By the time of the CD release of Behind the Black Gates of Abyss, The Lord of the Rings films were experiencing a high watermark for fantasy culture. Everyone was experiencing the films either as new experience, affirmation of the cherished novels, or bitter reaction to the adaption. I do not think Behind the Black Gates of Abyss was made because of the popular films though the track titles and timing seemed to be at least aware of the story beats. Lugburz, in 2022, is not an obscure entry in the history of dungeon synth though i t is not as enshrined as some of the other foundations artists of the 1990's. Lugburz operated for one record in 2003 (with a followup 7 years later) and did so as a love letter to the Tolkien universe. This letter was penned with cinematic synths, orchestral violin, and the tolling chants of both male and female vocals. Behind the Black Gates of Abyss both forecasts the eventual lo-fi variety known as dungeon synth as well as existing in its own imaginary score universe. When one listens to songs like "The Ocean Call," and hears the martial synth marches, one can make the connection that dungeon synth started as black metal intros and eventually just became extended atmosphere which became sentient and populated their own releases. In a way, dungeon synth just got really excited about the costumes and set design, it just became its own imaginary world.
Behind the Black Gates of Abyss is a fantastic artifact that as once stated before isnt well known but is far from obscure. In 2020, Dungeons Deep Records released the record on tape which is amusing since the attention Lugburz received in 2020 perhaps eclipsed the initial praise in 2003. Dungeon synth exists without time and seems to always be celebrating releases.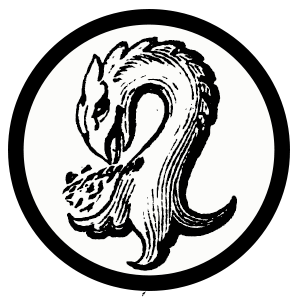 Kaptain Carbon is the custodian of Tape Wyrm, a mod for Reddit's r/metal, Creator of Vintage Obscura, and a Reckless Scholar for Dungeon Synth.